Jake Paul's micro-betting sports wagering company Betr announced its deal with Caesars Southern Indiana Thursday. As a result, Caesars will be Betr's regional partner. However, the deal will still wait for regulatory approval. The deal with Caesars and EBCI Holdings will provide Betr access to the Indiana sports betting market.
The business stated that Betr intends to introduce real money micro-betting in the state in the upcoming months. EBCI Holdings is one of Betr's primary owners because the partnership is primarily equity-based.
Upon licensure, sports bettors can place wagers on thousands of live game plays or events at Caesars Southern Indiana and across the state, including everything from the number of pitches made in a baseball game to whether a football drive will start with a run or pass.
Betr Gains Access to Indiana Sports Betting Market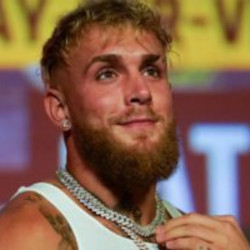 The Eastern Band of Cherokee Indians' commercial gaming and hospitality organization, EBCI Holdings, is the owner of Caesars Southern Indiana. In addition, the Hall of Fame Resort & Entertainment Company and Betr recently formed an equity-focused collaboration to open a bookie business in Ohio.
According to pay per head sources, the countrywide release of a free-to-play version of Betr's app was first announced in September, and it is now accessible in both the Apple and Google Play stores.
The software is said to include a reinvented user interface layer with a micro betting-first user experience, displaying the betting markets as "more intuitive multiple-choice questions." At the same time, odds are shown in exact payout multiples.
The app will be accessible in the following months as a real-money offering in a few states as Betr receives licenses and regulatory permission. According to gambling news reports, users may gamble coins in the game's free-to-play phase, which can then be exchanged for actual rewards.
Start a bookie business with Bwager.com today!