Sportsbooks in Indiana got more than $450 million in wagers last month. As a result, Indiana sports betting reached a vital milestone. Thus, November's sports wagering handle put the total sports gambling handle over $10 billion since 2019.
According to bookie pay per head sources, the November numbers generated over $40 million in income for the gambling industry and just over $3 million in taxes for the state.
Most bets, $137 million, were placed on football, followed by $124 million on basketball. PlayIndiana reports an increase in basketball wagering from October's 57 million dollars, thanks to an entire month of NBA games and the resumption of college hoops.
Indiana Sports Betting Milestone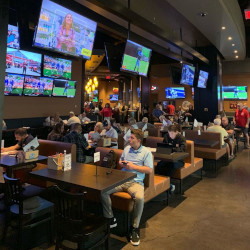 According to sportsbook PPH reports, the $10 billion in wagers have resulted in almost $800 million in income for gambling enterprises. Also, the state earned about $80 million in taxes.
Casinos in Indiana reportedly made $196 million in November, down from $207 million in October, according to the Indiana Gaming Commission.
The highest-earning casino was the May 2021 opening of the Hard Rock Casino Northern Indiana in Gary, which brought in over $35 million. Bookie PPH sources said the following two highest-grossing Horseshoe properties were in Indianapolis and Hammond, each at $28 million and $26 million.
Start a bookie business with Bwager.com today!