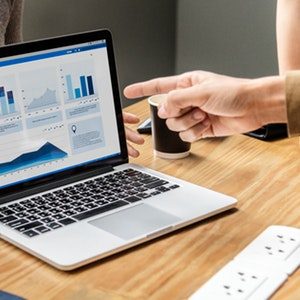 A Bookie Pay Per Head is a service that helps bookmaker create their own gambling operation. This is doen by providing them with a customizable betting software solution to create and run their own sportsbook. With this service comes the tools that you will need to be able to run your sportsbook smoothly. You'll have your own site where you can manage your lines. You can also manage your players' profiles, limits and more. And even better, you will have the ability to generate reports automatically based on what information you will need. This allows you to be able to analyze your operations and figure out how to minimize loss and maximize profit.
Given the large amount of competition between sportsbooks, even the simplest things matter. Customer service, an easy-to-use site, and even its design will help. A wide range of wagering options is also available to your players. By bringing your pay per head bookie service to your operation, you are giving a quality sportsbook experience at an affordable rate.
And if you have any doubts, you can always take a peek into our Bookie PPH services. Once you are in, you'll see why we are the top choice for online bookies.
Try Our Pay Per Head Today with no Obligation or Deposit Necessary!
Open Your Own Bookie Website the Easy Way
The first step is to sign up and get 2 weeks free. This is they best way to prove how efficient our bookie PPH software is. Don't worry, though. Our trial is completely commitment-free. We will not ask you for any commitment. You will not be asked to deposit, nor will you have to fill out a lengthy form giving us your information. We just want you to experience the top bookie pay per head solution in the world.
Click Here to Sign Up and Get 2 FREE Weeks!

The next step, is to start creating profiles of your players so they can start placing wagers. All you need to do is put in their names so they can have a log in name and password. You can also select which wagering options they can use. Then, you can set any wagering and credit limits you wish for each player. Easy!
Lastly, you will use the pay per head bookie software to set your lines, sit back, and wait for the wagers to come in so you can manage your sportsbook. The software is very easy to use, so any changes you make can be done easily, and will reflect in real-time.
What does your $5 give you? Here are some of the features you will be able to use in your sportsbook operation:
BOOKIE FEATURES:
PLAYER FEATURES:

Easy to use player management system
Set player limits and access
Create and Edit your players
Easily enable and disable player gambling options
Daily, Weekly and Monthly Player figures
Intuitive and reliable reports
Player Risk Management Tools
And much more

Sports Betting
Live Betting
Horse racing
Online Casino
Live Dealer Casino
Telephone Wagering
Online Betting
Prop Bet Generator