Get the Latest Sports Betting News
What better way to prepare your sportsbook pay per head operation than to update yourself with the latest in sports betting news? This page aims to provide our readers with the latest and most relevant news on practically any sport from around the world. Here at Bwager.com, we want to bring the news straight to you, in our news section.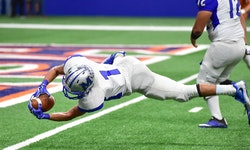 Together with sportsbook reviews, we can help you not just find the best sportsbook software, but also help you be a better bookie by giving you updated information that you can surely use in your sportsbook.

As a bookie, it is important for you to know everything you can about each sport that you offer in your sportsbook. in addition, staying updated to the latest sports and sports betting news allows you to make better-informed decisions on running your sportsbook operation.
Read the Latest Sports Betting News

The Australian government might have canceled his visa. However, the latest pay per head report on Novak Djokovic showed that bettors favor him to win the Australian Open. The problem is that he can't participate in the event without a visa. Djokovic has the...
read more