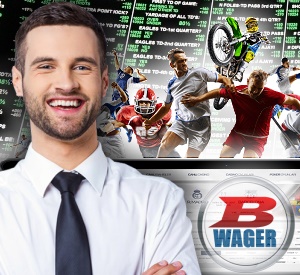 Bwager.com is a one-stop-shop for bookies and Gambling Operators. This is because we offer several gambling solutions for any online Gambling operation from online sportsbooks to casinos and more. If you already have an iGaming operation, our gambling services will bring your sports betting website to the next level.
All of our Gambling services have been made by our team of programmers in direct conjunctions with actual sportsbook owners and bookmakers.
Using market research from sports bettors casino players, we have come up with the perfect combination to fits everyone's needs. In short, all of our bookmaking and casino Services are made for real life application.
Our goal to only offer the best sports betting software and most advanced technological platform in the industry. This means that we are constantly updating and adding new features to all of our iGaming services.
Our Gambling Services Will Take your iGaming Operation to the Next Level
Hundreds of gambling operations are currently using our gaming operator solutions from large to small operations. This is because when our gambling products are flexible and versatile making it easy to handle any kind of iGaming business.
Sportsbook and Bookie Pay Per Head Services
We offer one of the best sportsbook pay per head service that gives bookies the ability to give their players several gambling options.
Open a Casino with our Casino Pay Per Head
Starting an Online Casino website has never been easier and more affordable. This is thanks to our Casino Pay Per head Services.
Sports Betting Software Development Services
Your Sportsbook Your Way! if you have your own idea to create the ultimate sportsbook and need help developing it, we can help.