Sportsbook Software that Suits Your Needs
The Bwager sportsbook software is one of the most sought after sports betting platforms in the market today. If you want to open a sportsbook, then our online sportsbook software is the perfect solution for your sports betting needs. Our reliable software for sportsbooks will be able to help you get started in the online sports betting industry. If you already have a sportsbook software, then we can help improve your sportsbook operation.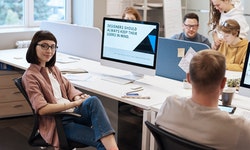 As a bookie, your goal is to earn money from sports betting. We at Bwager.com make it easier for you, as you will not need to spend so much to get the best sportsbook software. With affordable prices, our sportsbook software will help you reach new heights in profits for both the short and long term. 

What Our Sportsbook Software Can Do For You
Our sportsbook software allows you to create your very own online sportsbook website at only $5 per player. And since you are using a sportsbook pay per head service, we are going the extra mile to ensure that you are not overspending on your overhead. Only active players each week will be included in the per head fees. With our software, you will get a lot of features that are integral to the operations of a sportsbook. But ours is very easy to use and manage, you will not even need anyone's help to get started!
Get Your Sportsbook Set Up and Start Taking in Bets Today!
What You Get in Your Sportsbook
Your Own Easy to Nagivate Bookie Dashboard
Player Management System
Line Management System
Real-Time Updating of Information
Report Generation Feature
What Your Players Get in Your Sportsbook
Private Website for Your Sportsbook
Access to hundreds of betting events
Easy viewing of wagers
Multiple currency
Access to 24/7 customer service
Access to your sportsbook through multiple platforms
Our software makes it very easy for you to run your online sportsbook. Our software helps you manage all of the other details that frees up time that you can use for managing your players and your lines. Bwager will increase the efficiency of your sportsbook at a very reasonable cost. 
Open Your Sportsbook Today with Bwager.com

Sportsbook Software
Average rating:
0 reviews