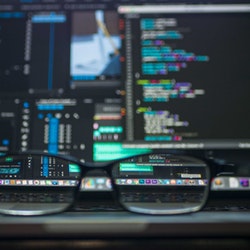 We provide top of the line sports betting software development.  Our team has over 50 years of combined experience in the sports betting business and we can help you develop your own betting platform to fit your specific needs. So if you have a big sportsbook operation, or if you are just starting out with a small pool of players, we can definitely take care of your requirements. This is because we have over 75 years of combined experience in the Sports Betting Software Development industry.
Furthermore, when we develop a sports betting or gambling software for our clients, we always listent to what they want.  This is because we want to give them a sports wagering software that suits their need while giving them the use of our expertise.
Our Betting Software Development
We have a proven track record of providing online bookies with the best bookie pay per head software over the years. Our attention to detail has made us a popular choice for the discerning bookie. And combined with our site security, as well as our secure servers, we deliver a complete and worry-free package. And as a top sports betting software provider, we constantly develop improvements that brings our bookies to the next level in sportsbook management.
We hold ourselves in high standards in all aspects of our business. This is why we have industry experts heading the team. We also have a team of expert software developers who create and maintain a secure and efficient software service for our clients. And since we prefer to provide a full-service experience to our bookies and their clients, they all have access to our well-trained and knowledgeable customer service team. And when you put together competence, dedication, and hard work, you will find yourself with a product that won't even need a team of people to sell the product. Our software can do the talking. Not that you will need convincing.
Our Pay Per Head service is a great option for bookies to use to manage their sportsbooks. Most bookies who are starting out think that they can just hire a company to develop a software for sports betting that they can use. While this is possible, this will be a time-consuming and expensive endeavor. You will need to hire a team of software developers to design and create a sports betting software. This will take months, if not a year, especially if they have no working knowledge of the sports betting industry. You will also need to have consultants on hand who can help you with sports betting. Adding all of these up will cost you thousands of dollars. It will also be risky, since you won't know how your software will be used and reviewed by your players. If you need anything changed, you will have to shell out more monet for updates.
Pay Per Head Service
The beauty of our pay per head service, is that you don't really need that much money to start your own sportsbook. So, instead of spending a lot of unnecessary money and time doing everything on your own, you can just sign up with us. Take the free trial to see how our software works, and you'll soon find out why you don't need to complicate your bookie business. With us, you can pay a flat fee per head per week of each active player, and you can already use all of the features of a premium pay per head service.
Now, you can simply log in, check your agent page, and manage your players from there. Need to adjust some lines for the weekend game? You can do that here, too. Want to increase your player's limits? Its all in here, too. Do you need a website your players can log into to see your sportsbook and place bets? Again, its all here. If you want to know more about our complete features, you can contact us directly here.