The Bwager Sports Betting Platform is the next generation in sports wagering platform. This is because it uses state-of-the-art technology and is innovative, robust and highly performing. Needless to say, our betting platform solutions meets all the demands for any gambling websites.
Furthermore, it is one of the best sports betting software and platform available in the sports betting industry. This is because it facilitates the expansion of sales and services across all alternative sales channels. We offer the Best Sports Betting Platform in the industry.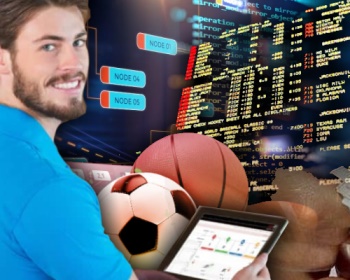 Thanks to our flexible gambling products that use state-of-the-art technology and security, we are the #1 Choice for gambling operators!
A Sports Betting Platform with Complete Control
Offering Comprehensive Management Tools
Small and large sportsbooks need to be backed up by powerful liability management tools, and Bwager's Trading Interface is the best in the business. Pre and post betting liability management and personalised live alerts are just some of the features offered. Sportsbook operators can rest assure that they are in good hands.
In keeping with OpenBet Account's single customer view, Bwager Sportsbook offers a single book across all channels, currencies and languages. Traders have a complete view of their risk, which they can filter if required.
Check out the Features of our sports gambling platform
A Pioneer in the Sports Betting Technology
Built on a trusted and proven platform, the Bwager Sportsbook software is able to pioneer new technologies. In addition, it sets new market benchmarks for the gambling software industry. The latest developments in live betting are showcased in the recently released LiveOdds software, which allows operators to push live prices directly to the customer's browser in real time.
Bwager continues to develop new and innovative technologies to push the boundaries in the sportsbook market.
Check out the Features of our sports gambling platform
Try Our Sports Betting Platform Today