The gambling software powers the entire bookie business. You need to find the best sportsbook software to ensure the long-term success of your venture. However, the best software for one bookie might not provide you with the same results.
There are many factors you need to consider to become a successful bookie. It would be best if you found the right balance between the players' needs and your bookie business. Some PPH solutions provide the best bookie agent experience, but the player's interface might be lacking.
Thus, it would be best to find the right pay per head bookie solution that works best for you and your players. It would be best if you also looked at the types of players you want to attract to your sportsbook before signing up with a PPH provider.
Find the Best Sportsbook Software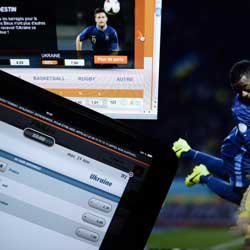 There are several things to consider when creating an online bookie website. You need to select the sportsbook software that provides all the tools and features you need to achieve your goals.
The first thing to know on how to become a bookie agent is that you need to know the type of sports betting operation you want to start. That way, you can figure out the type of players you want to target. For instance, if you're going to offer bonuses to players, you need to find a bookie pay per head solution that allows you to do so.
Also, you need to ensure that software can convert the bonus points into real money. The software should also monitor bonuses and generate reports in real-time. However, if you are not offering bonuses, you don't need to pay extra for the feature.
You need to know the estimated number of players and your expansion plans. If you want to target the local market, you should consider getting a sportsbook software that caters to a small market. However, if you expect your business to grow, find a software that can scale with your growth.