Wimbledon will start to bring us the biggest names in tennis. Starting June 28, Monday, the oldest tennis tournament in the world will be the subject of many a bookie using sports betting solutions. Fans will be looking forward to seeing stars like Novak Djokovic in the court. Djokovic is after his 6th Wimbledon title this year, and many of his fans are optimistic that he will bring home the trophy.
Many of our bookies at Bwager.com are also looking at Roger Federer, who is looking for his 9th Wimbledon title. Meanwhile, Rafael Nadal will be staying out of Wimbledon, as well as the Olympics. Nadal is not the only player bowing out of Wimbledon. Many are bowing out due to concerns, scheduling conflicts, safety and health issues, among others. But given that this is Wimbledon, a lot of great and promising players will surely make this tournament very exciting to watch and bet on.
Wimbledon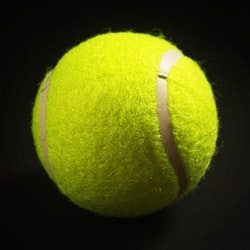 Naomi Osaka is also pulling out from Wimbledon to concentrate in training for the Tokyo Olympics. Osaka is currently the world's number 2. Simona Halep, the defending champion for women's singles, will not join Wimbledon due to a calf injury. Dominic Thiem is also bowing out because of a right wrist injury.
Despite the many cancellations, the roster of players is still very good. In the Women's field, for instance, it will be challenging to bet on who will win, as all contenders have no particular advantage in the number of titles they have, so its all fair play. If you want to know what makes a good sportsbook operator, its being able to understand players and rosters and adjust your lines accordingly.