When you learn how to be a bookie, you will come up with a lot of advice telling you to go for a pay per head service. After all, its affordable, its practical, and it works well. Your bookie pay per head service will have all of the software features that you will need to run your own sportsbook. This means line management, player management, a sports betting and gambling platform as well.
Pay Per Head Reports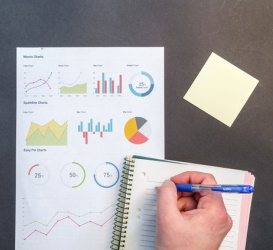 But one of the best parts of having a pay per head service, is the reports that they generate for you. There are no additional fees to generate reports, and they can personalize it to what you are specifically after. For instance, if you want to check on your players and their wagers, you can select only that. If you want to see more, such as trends or general data on your operations, you can select that as well.
This tool is crucial to your success as a bookie. By using the data from the reports, you can see how much money comes in and out. You'll see if you are making money on specific markets, events, or in general. So if you are doing well in basketball, just focus on the NBA, instead of trying out baseball, which you arenot good at.
You can also use the reports to see which players are bringing money into your sportsbook, and those who take money from you. For instance, if you notice that a player has been winning a lot, like every single wager, this could be a sign that he is a sharp. This means you need to take the time to study the behavior of this player. You can also see the data of a player who consistently plays, and pays on time. With a player that is proving himself to be reliable, you can then feel comfortable enough to adjust the player's limits.
In other words, these reports give insight on what you can do to improve your sportsbook operation. With your sportsbook software, you can focus your time and attention on becoming more successful in the industry.