If you are a bookie, you know how challenging and rewarding running your own sports betting business can be. You get to set rules, manage your clients, and earn money from your passion. However, being a bookie also comes with common pitfalls that can cost you money, reputation, and customers if you are not careful. This tutorial will discuss some of the most frequent bookie mistakes you should avoid and how to fix them.
Common Bookie Mistakes
Here are some of the common bookie mishaps that you should avoid.
Not Having Enough Liquidity
One of the bookies' biggest mistakes is insufficient liquidity to cover their bets. Liquidity is the amount of cash you have available to pay out your winning customers and balance your exposure. If you lack liquidity, you risk running out of money and defaulting on your payments, ruining your reputation and driving away your clients.
You should always keep track of your cash flow and liabilities to avoid this mistake. It would be best to have a contingency plan in case of unexpected events, such as a large payout or a sudden surge in demand. You can also use a pay per head service to reduce operational costs and increase efficiency.
Not Using the Right Software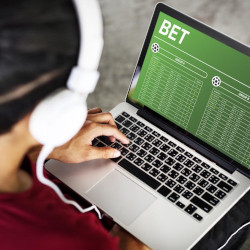 Another common mistake that bookies make is not using the right bookie PPH software to run their business. Software is essential for bookies because it helps them manage their clients, bets, odds, and reports. Without the right software, bookies can lose track of their data, make errors in their calculations, and miss out on opportunities.
To avoid this mistake, you should invest in reliable and user-friendly software to open a sportsbook. It would be best if you looked for betting software that offers features such as:
Online betting platform
Mobile compatibility
Live betting
Customizable odds
Security and privacy
Customer support
Analytics and reports
Not Marketing Your Business
The third mistake that bookies make is not marketing their business effectively. Marketing is crucial for bookies because it helps them attract new customers, retain existing ones, and stand out. Without marketing, bookies can lose their visibility and edge in the market.
To avoid this mistake, you should develop a marketing strategy showcasing your unique value proposition and competitive advantages. It would be best if you also used various channels to reach your target audience, such as:
Social media
Email newsletters
Referral programs
Promotions and bonuses
Testimonials and reviews
These are some of the most common bookie mistakes you should avoid to succeed in the sports betting industry. Following these tips can improve your performance, increase your profits, and grow your business.
Start a bookie business with Bwager.com today!