You might hear success stories about bookies who make a lot of money. However, the reality is often different. For example, it would take years for new bookies to learn how to make money with a sportsbook.
One of the reasons people want to start a bookie business is to earn money. However, many people are still asking, "How do bookies make money?" You need to have the right strategies, tools, and knowledge to achieve the goal. Ultimately, it would be best if you had a plan to improve sportsbook profits.
Guide to Make Money with a Sportsbook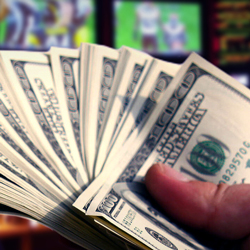 The first thing you need to do is understand what it means to make a profit. The money you bring into the business is revenue. However, you can't consider all of it as profits. It would be best to consider overhead expenses, including taxes, bookie software, and more. The money left is the profit margin. Thus, it is vital to monitor the sportsbook's cash flow. The good news is that you can do it via the sportsbook software.
A sportsbook is a business. That's why you need to have a business map. It will provide you with various scenarios to prepare you for anything. Also, it connects you with the company vision. Finally, the business map will have a plan for optimizing your profits. If you don't know how to make one, you can work with a business coach.
We also recommend setting realistic goals. It is easy to dream of making millions of dollars right away. However, you should set SMART goals – Specific, Measurable, Achievable, Realistic, and within a Time Frame. When you have realistic goals, you can avoid being distracted by quick fixes.
Lastly, find out what's holding the sportsbook back. If the bookie software is too expensive, look for a more affordable bookie solution. Pinpoint the issue and find out how you can solve it. Then, you can earn more profits in no time.