There are many ways to attract more players to your bookie business. One way to get more players is through a sportsbook referral program. It is using your existing players to do word-of-mouth marketing for you.
Word-of-mouth referrals make up between 20 and 50 percent of the purchasing decisions. Thus, having a sportsbook referral program is crucial for the growth of your bookie business. On the downside, some players might not refer your sportsbook even if they are happy with its services.
You must foster goodwill towards your bookie business among players. People are more likely to refer your sportsbook to their friends if they gain something from it. Thus, you need to offer the right incentive to make them refer your sportsbook to their family, friends, and acquaintances.
Sportsbook Referral Program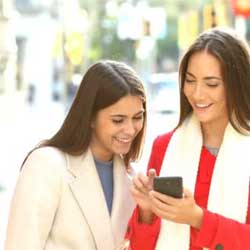 A good sportsbook referral program can help you attract new players without spending a lot of money. It incentivizes pay per head players to share their love for your sportsbook. You can establish a reward tier system that would provide better rewards, the more referrals they bring to the sportsbook.
For instance, if a player referred ten new players in a month, they earn $25 in free bets for each referral. If they referred more than ten players, then they get $50 per referral. However, make sure you have clear instructions and rules for the referral program. It is vital to be transparent with the rules to avoid conflicts in the future.
Once you have a referral program, make sure your players know about it. Marketing deals and promos are part of the lessons on how to be a bookie. You can send your players an email or have a banner on the sports betting site.
Bookie pay per head reviews often look at the promos and deals that sportsbook operators have to offer. You can gain more players by having a referral program and offering deals from time to time.