When you become a bookie, you should prioritize your finances. It is the lifeline of your sportsbook. As a bookie, managing sportsbook cash flow should be your top priority.
When you use a sportsbook pay per head solution, you can predict how much money you need for the operations each week. PPH providers charge for every active player each week. Thus, you only need to determine the number of players you have. Then you can compute how much you need to pay for the PPH services.
Managing Sportsbook Cash Flow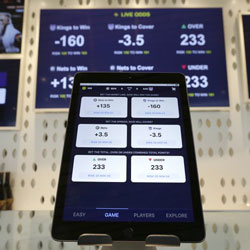 Before you start getting more players to your sportsbook, you should know how much money you need for the operations. There are several factors that you need to consider when managing sportsbook cash flow.
Sports Calendar. The first thing you need to know is the sports calendar. Often, sports leagues overlap with each other. Thus, it would be best to familiarize yourself when the bookie business will be busy and when it is not.
Betting Handle. You should consider the amount of betting action you'll get at any given time of the year. You can refer to the sports calendar to determine the lean months. That way, you can develop a schedule to ensure you have enough money to cover those lean months.
PPH Software. The pay per head sportsbook powers the bookie business. It would help if you took the time to find the right software for your sports betting venture. Look at the various features and tools and compare what providers include in their packages. We suggest looking for an affordable PPH service that you can pay with the vig each week.
These are the things to consider when managing sportsbook cash flow. Aside from the finances, you should also check the legality of the business. For instance, learn the new Curacao gambling license regulations if you will operate within its jurisdictions.