An online casino can be a profitable business. That's why many people want to start one to earn money. You are on the right page if you are one of those people. We will provide you with a guide on how to open an online casino.
People don't know that starting an online gaming site doesn't require thousands of dollars. A casino pay per head solution can help you create one for as low as five dollars per player. However, it would be best to have a concrete plan before choosing a PPH provider.
Steps on How to Open an Online Casino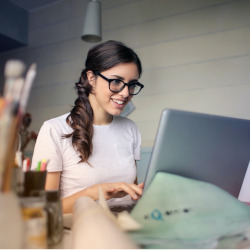 1. Think About Your Strategy
Like any business, you must have a business plan. That way, you can develop a strategy on how to achieve it. You will face challenges along the way. Make sure you have contingencies in place to prepare for whatever issues you might encounter.
We recommend knowing how much money you need to run the casino. Also, learn about the various online casino platform solutions, payment systems, and security tools available on the market. In addition, you must have an idea of how to market the online casino. Lastly, work on your branding to ensure it can compete with existing online casinos.
2. Choose a Trusted Gambling Software Provider
It would help if you worked with an online casino software provider you can trust. The software should have all the features and tools you need to run the online casino. One provider we can recommend is Bwager.com because they have competitively priced casino software.
3. Decide on the Type of Casino You Want to Have
The next step is to decide what type of casino content you want to offer to players. The more diverse your gaming portfolio, the more players you can attract. Some popular casino games include slot machines, online poker, blackjack, bingo, Russian roulette, baccarat, and live dealer casino.
4. Create a Casino Brand and Website
The casino website should be attractive to potential players. Also, visitors should be able to find the information they are looking for. The good news is that a PPH provider can do it for you. Some providers offer it with their pay per head package. However, some companies do offer the service for an additional fee.
5. Identify the Target Audience
It would be best to have a definite target audience before starting any marketing campaign. Accurately designing your marketing campaigns to engage as many potential players as possible can benefit your online casino in the long run.
These are the things you need to do to open an online casino. As you can see, the easiest way to start one is with a pay per head provider, such as Bwager.com. It allows you to stay within budget. Also, a PPH provider will handle all the backend operations. As a result, you have more time for your marketing duties.
Learn more about Bwager.com by clicking on the banner below.