When it comes to running a bookie business, you need to have full control of the action. The best way to do so is by using a pay per head solution. It has the features and tools to help in monitoring sportsbook betting analytics.
One thing to keep in mind is that sports betting is a volatile industry. Thus, it is hard to predict. According to sportsbook pay per head experts, the average player wagers over and favorites. However, there are instances in which the action goes the opposite way.
When that occurs, moving the line can't help you out of the dire scenario. However, you can balance the board to decrease the harmful exposure. That's why you need to monitor sportsbook analytics in real-time. You can move lines right away when needed.
Monitoring Sportsbook Betting Analytics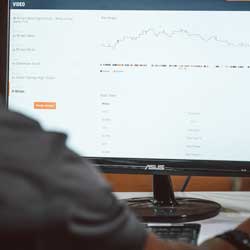 The best way to monitor sportsbook analytics is through sports betting software. Finding the right sportsbook software is the first thing you should do before starting a bookie business. The software manages the back-end of the sports betting operation. Thus, you can focus on growing the business.
A sportsbook software can generate reports automatically on a daily, weekly, or monthly basis. Also, you can monitor the breakdown of the betting action in real-time. The software gives you full control of the players.
Some sportsbook analytics that you can get from the PPH bookie software include:
Open bets
Bookie agent positions
Weekly balances
Daily bet ticker
Players' actions
Getting data in real-time allows you to make smart decisions. Also, you can act on opportunities as they happen. Another reason for monitoring analytics is to avoid problems from occurring. The software allows you to modify the board, set the betting cap, and change the betting lines.
If you are looking for the best sports betting software, consider trying Bwager.com. It can help you handle any issues as they happen.
Sign up with Bwager.com today!