Bookie competitor keyword analysis can do wonders for your marketing campaign. First, it determines the search phrases other bookies rank in search engines. Thus, we created a guide that can help you through the process. It is one of the things you need to know when you become a bookie.
Competitor keywords are one of the most critical variables in the SEO decisions we make in almost every pay per head bookie marketing campaign we run.
Despite its tremendous abilities, many individuals misuse it. Making the same basic mistakes as other individuals might utterly derail you. That is what we will prevent in the following procedure.
Bookie Competitor Keyword Analysis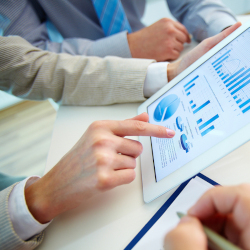 The first step is to determine what potential players are looking for. One of the most common errors individuals make with SEO and PPC, in general, is pursuing high-volume keywords. It is dangerous since ranking for a high-volume term does not always (or frequently) convert into leads and conversions.
The next stage is to identify your main rivals. There are probably hundreds of firms that offer products or services that are comparable to yours, but for this exercise, we need to select your top three rivals.
Then, we propose using a keyword research tool. The tool you employ to uncover rival keywords has the potential to make or ruin you. Why? Some tools provide more accurate metrics than others, which determine what keywords you pursue. We recommend utilizing trusted programs that give exact stats.
We also recommend analyzing other bookies' URLs. Use the keyword analyzing tool to check their ranking and their keywords. With some tools, you can also use keyword reports to compare your rankings to those of multiple competitors.
Lastly, find your golden keywords. Having the best bookie software can only do much to grow your business. Identifying keywords can attract the right visitors. Also, you can create content or optimize existing ones. Lastly, using the right keywords can improve search volume.
Start a bookie business with Bwager.com today!