The best thing about opening a sportsbook is that you can choose what type of wagers you can offer. Sports betting solutions allow you to have hundreds, if not thousands, of wagering options. New bookies tend to focus on common betting types that they ignore a profitable market. That's why you should know about prop bets.
When you read a how to be a bookie for dummies tutorial, you'll learn about personalizing the bookie business on the player's preferences. However, it is vital to know all wagering types. Thus, you'll reduce losing money due to inaccurate odds.
Things to Know about Prop Bets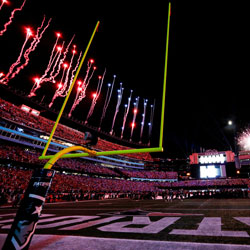 The first thing you need to do is know the meaning of prop bets. In simple terms, it is a wager type that doesn't depend on the match results. According to sports betting solutions experts, any wager can be a prop bet, except for moneyline, point spread, and totals.
Prop bets are also known as exotics. During a football game, a prop wager can be the number of passing yards of the starting quarterback. The sportsbook software will provide the over or under of the proposition.
Also, you can accept proposition wagers in every sport. Sportsbooks accept prop wagers before the beginning of the game. However, some bookies take live prop betting. They can mix with parlays and other types of bets.
Aside from sports events, prop bets can be on just about anything. It can be guessing the celebrity couple's offspring's gender, results of an election, or the winner of a reality television show. However, most states don't allow gambling in presidential elections.
If you're using the best PPH solution, players can create personalized prop wagers. It brings friends closer while betting on sports. Also, custom prop bets can bring significant value to the sportsbook.