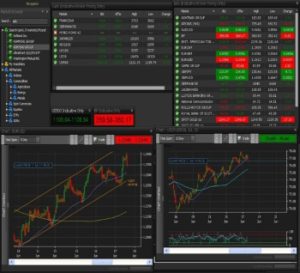 Now that you have decided to open your own sports betting operation, it's time to take a look at which sports betting software is best for your website.  They are hundreds of sports betting software to choose from but in the end, you can only use one.  This article will help you decided what sports betting software is best for you and what you should look for in a sports betting software.
The type of software you will need to run your sportsbook will depend on the goals for your sportsbook.  Do you want a fully loaded sportsbook that offers live betting, casino, horse betting and poker?  Or do you just want a simple sportsbook that only offers sports betting?
You also need to decide whether you will manage your own sports betting odds and whether you want to have
How to Choose a Sports Betting Software
Every sports betting platform on the market more or less offers the same features.  However, not all features are equal so you need to decide which is more important for you.  This is a list of what you need to examine in a sports betting platform:
Odds Management System
Are you looking to manage your own sports betting odds or do you want them to be automated and managed by the sports betting software provider?  If you just want to take in the bets and not worry about setting lines, then thi is an option you should look into.
Player Management System
Risk Management System
What Gambling Products do they offer