Indiana sportsbook market increased 42 percent month over month in May. The primary cause of the improvement is the shift of the players towards other sports. They wagered on less popular games while major ones are still in a hiatus due to the pandemic.
The Indiana Gaming Commission published the latest financial report that showed the handle increased to $37 million. Out of the total, players bet $30.5 million on sports outside of basketball, baseball, and football.
Although there was no further breakdown of the numbers, the report suggested that players moved to other sports, such as mixed martial arts, table tennis, and soccer. Those sports continue to hold events during the coronavirus pandemic.
Indiana Sportsbook Market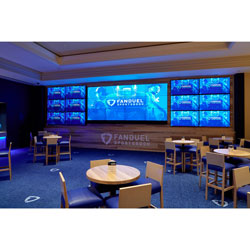 Out of the major sports, baseball got the most significant month over month improvement. Handles went up from $5,000 in April to $950,000 in May. It was the month when the Korean Baseball Organization began its season, according to pay per head solution reports.
The basketball handle dropped slightly to $10,000. On the other hand, football dropped 66.8 percent to $438,000. After adjustments and winnings were removed, the taxable revenue for the month was more than twice the previous month at $3.2 million.
Among the operators in the state, DraftKings led with wagers totaling to $20.1 million. It was up 48 percent from April's numbers. It earned $1.8 million after taxes and adjustments.
FanDuel had $12.3 million in the handle, which was an increase of 25 percent. Its revenue after adjustments was $1.1 million. That means both DraftKings and FanDuel made up 87 percent of the total handle and 91 percent of the revenue in March.
Now is the best time to learn how to be a bookie for dummies. The timing is right to open a sportsbook because most sports are coming back after a long hiatus due to the coronavirus pandemic.