Barstool soft launch in New Jersey had no promotions. Also, it had no fanfare. The company's next target is the New York mobile sports betting market. Barstool partnered with Freehold Raceway and Greenwood Racing. According to sportsbooks for agents, NJ is the seventh state where Barstool Sportsbook has a presence.
The soft launch started on August 19 and will end on August 23. During the soft launch, Barstool will allow the first 500 customers to register for an account. Also, they would open a sportsbook next week.
During its second-quarter call to investors, New Jersey was one of the states that Penn National Gaming said it would target. Also, the company recently signed a partnership with the Phoenix Raceway and NASCAR to launch sports betting app in Arizona.
Barstool Sportsbook Soft Launch in NJ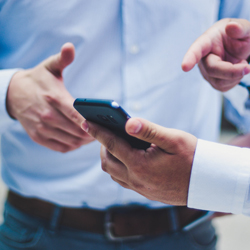 After New Jersey, Penn National Gaming is targeting New York mobile sports betting market. The company partnered with Fanatics Sportsbook and Kambi to bid for an online sports wagering license in the state. Also, they need to have the right bookie PPH features that will make the regulators choose their bid.
Kambi will be the platform provider. Also, Penn National Gaming and Fanatics Sportsbook will serve as the platform operators. The two sportsbook operators also signed a revenue-sharing deal with the Saint Regis Mohawk Tribe. The agreement includes a five percent revenue share and a minimum guaranteed yearly payment of $2.5 million. It doesn't matter how much the two will earn during the year.
Rapper Jay-Z is the Vice Chairman of Fanatics Sportsbook. He provides creative and strategic direction on the growth and expansion of the sportsbook in New York and the rest of the nation.