The Los Angeles Clippers wins Game 3 of the Western Conference finals against the Phoenix Suns. It seems that the LA Clippers still have their Game 3 magic going on. Many pay per head sportsbook providers are hosting a lot of sportsbooks that are doing so well with NBA betting. And in this best of 7 series for the Western Conference, the fun is just starting.
Many pay per head bookies were thinking that this conference final could be cut short if the Suns would win again in its next 2 games, losing the chance to earn from a potential game 6 and 7. But the numbers are evening out now, and wagers are made on whether the Clippers can sustain their magic, or if the Suns would easily bounce back and claim their third win in the series. The Suns are currently 2-1 in the Western Conference.
Clippers Win Game 3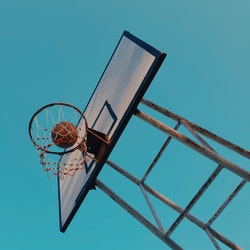 Many sports betting software company operators are looking at the NBA teams who seem to be surprising each other with amazing wins and comebacks. Paul George was amazing, scoring a game-high 27 points. Patrick Beverly also was amazing in his defense. Reggie Jackson scored 23 points. Meanwhile, Chris Paul, who was just released from a COVID protocol isolation, only score his 15 points for the game.
This is not the first time that the Clippers have come back from a 2-0 deficit in the playoffs. In fact, they are the first NBA team in history to have done just that twice. Its worth noting that Kawhi Leonard is still out of the game, missing his 6th game due to a sprained knee. There is no word yet if he is looking at a longer recovery time, or if they are saving him for a more crucial time. The next game will be this Saturday in LA.