In the latest sports betting news, the Buffalo Bills are eyeing a new home stadium. While the Bills are hot in news outlets now due to Cole Beasley saying that he would rather retire than comply with COVID protocols, this is another issue making them such hot topics today. Its common for football teams to consider moving- we get reports of this every year.
Some teams have moved. You have one of the popular teams in bookie pay per head software sportsbooks, the Cowboys moving within Dallas. The Chargers and the Rams have also moved venues. The Bills currently call the Highmark Stadium their home. In fact, its been the team's home since 1973.
Buffalo Bills New Stadium?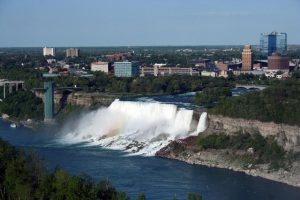 According to reports, the Bills are planning on building a new stadium in Orchard Park in New York. The Bill's lease on the Highmark Stadium will not end until after the 2023 season. Should the Bills push through with building a new stadium, the construction could take as much as 5 years to finish. If that is the case, the team can renew their venue, or explore other venues as well.
Of course, they will not be able to do this without budget approvals and other requirements to start building. Perhaps it is time for the Bills to upgrade their facilities. Much like what you would need to do with your sportsbook if you are feeling left behind. There are a lot of gambling software solution that you can explore. That way, you know that you are using the best features at an efficient rate for your online sportsbook.