Lawmakers in New Jersey are considering a bill that gives Atlantic City a cut on NJ sports betting tax revenue. According to sports betting software reports, the Senate committee passed a bill that would divert 1.25 percent of the sports betting tax away from a find that promotes Atlantic City.
Instead, lawmakers want to give the money to the city and use it for local property tax relief. According to Senator Troy Singleton, the city would get around $2 million annually. Atlantic City Mayor Marty Small has been complaining that the city is getting nothing from the different taxes on the tourism and casino industries.
Small said there's a parking tax once you park your car in the city. Then, there's luxury tax when you buy a drink at a bar. Then, there's a room tax when you check in a hotel room. Also, when people go out at night to watch a show, they pay luxury tax again. Lastly, people pay sports betting tax when they use a betting software platform.
A Portion of NJ Sports Betting Tax Revenue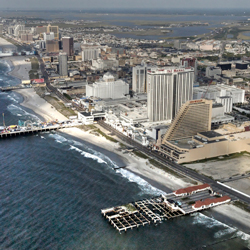 Senator Vincent Polistina said Atlantic City is already receiving tax relief under the revised payment scheme approved by Legislation last December. He doesn't support the bill because diverting money from the casino reinvestment agency requires a study of the city's current situation and its future.
New Jersey is one of the top sports betting markets in the US. However, in January, it lost its top spot after New York legalized mobile sports wagering. As a result, New York surged ahead of New Jersey. As a result, many people wanted to become a bookie in NY instead of NJ because the market is bigger.
Singleton said that the proposed bill is giving money back to taxpayers. However, it needs approval from the full Assembly and Senate.