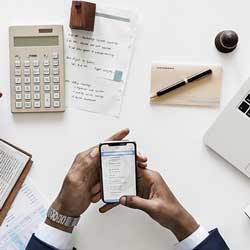 Online marketing has become more and more popular these days. After companies discover the benefits internet marketing can bring in promoting services, it has become the go-to medium for reaching out to target audiences.
Internet marketing allows a bookie to develop a personal relationship with potential and existing players from across the globe. Through online tools, a sportsbook can deliver content to the target market through cost-effective and personalized communication.
When it comes to learning how to be a bookie, you should know the most efficient way to improve your brand, which is online marketing. Here are some ways how it can help your sportsbook.
Online Marketing can Improve Bookie Visibility
Internet marketing strategies will allow your bookie business to compete with more prominent brands. Also, potential customers can easily find you online. As your brand gains traction online, more people will visit your sportsbook and interact with your company.
Convenience
Marketing sports betting software solutions online is convenient. Consumers today use the internet daily to find the services they need. They don't want to go outside their homes or offices to find a company to do business.
Your online sportsbook can gain more players by allowing people to place their bets through the internet. Make sure you make your brand visible through online strategies, such as Search Engine Optimization.
No Geo-Restrictions
If you are targeting global players, then you should use internet marketing. You gain access to a broader range of potential players without spending much money. You don't need to establish a local branch for your sportsbook. All you need to do is to direct them to your website.
Your bookie business can achieve a global presence online through email promotions, social media marketing, ads, pay per head reviews, and blogs, to name a few. Potential customers can turn into paying players by using the right strategy. You can learn how to be a smart bookie by reading our bookie tutorials.