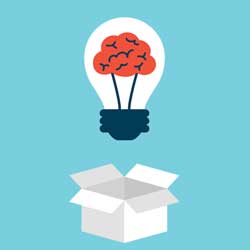 A brand is a symbol, name, emotion, or any other item that separates one thing from another. Developing your brand will make your company more recognizable than competitors. That's why it is vital to build bookie business brand to have an edge in the market.
Branding is one way to convey your message to the world. Also, it creates a brand experience that encourages people to engage with your company. Be careful when you build bookie business brand. A weak identity can make it challenging to communicate with your target market.
If you want your bookie business to succeed, you need to create a brand that accurately sends out your message. Also, it should be scalable to evolve with the company over time.
Build Bookie Business Brand
The first step is to create a brand strategy. The strategy must outline what you want to achieve and how you are going to make it. You need to understand the core values of your brand entirely. That way you can come up with a winning strategy for the brand. It is like betting software development. It would be best if you had a plan first before creating something.
The next step is to create the actual branding of the bookie business, including a logo, colors, web design, and other components. A strong brand identity is distinct, memorable, and scalable. Each piece of your marketing strategy should complement your brand. Also, your character must be clear and easy to apply.
It is essential to have a brand style guide. There should be guidelines for every aspect of your brand identity. Also, make sure that the designer you hire for your marketing campaigns can easily replicate your brand. Failure to do so can result in a weak identity.
Once you established the branding, it is vital to keep it stable. A successful brand takes much work. Make sure everyone is on the same page through education. Also, make sure you equip your team with tools and resources to maintain an excellent brand for your bookie business. Your team should read sportsbook pay per head reviews and news to be informed about the industry. It is one way to learn about competitors.
Keep these steps in mind when building a brand for your bookie business. Make sure you read our other How to Be a Bookie for Dummies tutorials. They can help your sportsbook become a success in the future.