The best way to succeed as a bookie is to provide high-quality services and foster a loyal community. In addition, you can optimize your profits by making players wager on sports. Thus, fostering bookie loyalty is vital in keeping the business sustainable in the long run.
Marketing reports for pay per head bookie show that it costs five times more to get new players than to keep the ones you already have. So it makes sense that you want your players to stick with your sportsbook. But it will take time and work to build loyalty.
When you open a sportsbook, you want to get people to sign up. Then, when you have enough customers, the next step is to keep them coming back.
Fostering Bookie Loyalty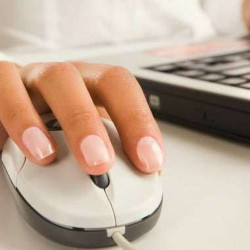 There's no one-size-fits-all way to keep players happy. However, here are some tips that can help players stick with the team.
The first step is to identify the requirements of your players. Predicting what your customers want and need from you is the most remarkable approach to keeping them happy. Next, you need to study their betting patterns, and tendencies like you would make a chess opponent.
As additional advice, we think it's essential to maintain constant lines of contact. Long-term players regularly place bets. Maintain an accessible channel of communication at all times. It's also crucial to address their questions and worries.
The newest sports betting trends are essential knowledge for every bookmaker. It would be best if you were up-to-date on everything in the sports betting world. Learn what role it can play to the advantage of the participants. The most incredible PPH system also includes automatic bookie software updates. In this way, you can be assured that you are constantly using cutting-edge sports betting tools.
To conclude, you need to be honest. If you messed up, you need to own up to it. Trying to hide the truth is the worst option. Simply put, your players will thank you for it and become devoted to you.
Start a bookie business with Bwager.com today!