As a bookie, you should build a community of loyal players. It is vital to foster authentic relationships among stakeholders. Thus, we developed a guide to help you with your sports betting community management.
When you invest in community management, you transform your sportsbook brand into a human brand. As a result, your players will see you as more than just a sports betting software operator. Instead, they will see you as someone who cares about them and interacts with them.
Community management is developing an authentic community among sportsbook players, employees, and other stakeholders. Also, it is how you use opportunities to interact with potential and existing players to create a community where they can connect and grow.
Sports Betting Community Management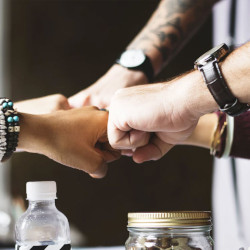 A sports betting platform may make use of several different community management approaches. To begin, pick a social networking platform. When deciding which path is ideal for your business, keep in mind the demographics of your intended clientele. Instagram, for instance, may reach many people. YouTube and Facebook are two more options.
The next thing to do is to figure out who you are writing for. Again, studying your site activity can reveal what people enjoy and anticipate from businesses like yours that they already follow, and who they are actively engaging with.
Think about the informational preferences of your target demographic. To successfully engage your target audience on social media, you must tailor your posts to their tastes and needs. For instance, a betting software development company needs to know what its clients want with the software solution.
In addition to improving brand loyalty and advocacy and stimulating beneficial community engagement, actively soliciting feedback and being receptive to recommendations tells your audience that you value their thoughts and input.
As you can see, using the best sports betting software is only the first step. You must also know how to manage the community to develop loyal players.
Start a bookie business with Bwager.com today!