Online sports betting is a very competitive industry. The growth of online betting means bookies no longer need a physical presence anymore. Thus, they only need the best bookie software to accept wagers. PPH bookies use marketing to stay ahead of their competition in a very competitive environment.
Players have a wide range of sportsbooks to choose from. As a result, bookies can't rely on their reputation alone. Having the best sportsbook PPH service, good odds, and high-quality customer service will not be enough to attract new players. To become a successful bookie, you need to encourage potential players to choose your sportsbook over competitors.
The best way to beat the competition is through clever marketing strategies. You can use several approaches, including free bets and welcome bonuses.
PPH Bookies Use Marketing to Get Advantage Over Competitors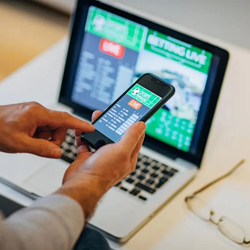 It would be best to have planning, determination, and skill to stand out in a competitive market. Unfortunately, as an independent PPH bookie, you don't have the luxury of having a marketing team. Thus, we share some tricks of the trade that you can use to attract players.
One marketing tool you can use is to offer generous odds. When you have good odds, players will find you. Most players compare odds before they place wagers on sports. So if you have good odds, it can foster loyalty among players.
Players will feel they are getting great value out of their betting money. Thus, having good odds is a good marketing strategy to attract players.
Another way to attract players is to provide them with 24/7 customer service. Make sure you keep your communication lines open and respond to players' concerns as soon as possible. If the sportsbook is available 24/7, you should also assist around the clock.