Correctly pricing a game is the best way to optimize the profits of your bookie business. Although the sportsbook software can do it for you, you must know how to set sportsbook odds. It is one of the basic skills you need to have when starting a bookie business.
The good news is that the sportsbook always has the advantage over players. That is because it has a built-in margin on every sports event. For instance, a bookie PPH software can set the margin up to 110 percent on a balanced wagering action.
However, the margin can be as high as 120 percent if there are unknown variables. That way, the bookie will have protection from insider info. Although you can't be perfect, the built-in margin can ensure the profitability of the bookie business in the long run.
Guide on How to Set Sportsbook Odds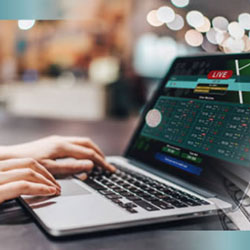 When you start a bookie business, you can set the wager amount of your players. Also, the sportsbook pay per head has tools that can limit liabilities and risks.
The first thing you need to do is to price the actual odds at a hundred percent. Then, adjust the odds to include the built-in margin for the match.
For instance, take the Arsenal vs. Newcastle Premier League fixture. The handicapper can set the true odds for the game as such:
Arsenal – 60 percent
Draw – 21 percent
Newcastle – 19 percent
Total – 100 percent
If you want to set the margin to 107 percent, then you'll have:
Arsenal – 64.2 percent or 1.56
Draw – 22.5 percent or 4.44
Newcastle – 20.3 percent or 4.48
Total – 107 percent
Although Arsenal is the favorite to win the match and get the most action, you don't need to worry about losing money. On the contrary, you'll earn more profits in the long run if you set the odds correctly. Also, you can check if the software generates the correct odds for any game.