When starting an online business, the most challenging thing to do is increasing brand visibility. One thing you keep in mind is that sports betting is a competitive industry. That's why you should consider improving the sportsbook brand visibility online.
Increasing brand visibility can be difficult. However, it is possible if you know what to do. There are many strategies you can try. Keep in mind that results don't happen overnight. It would take time and effort to make sure of the success of the branding campaign. Below are some things you can try to reach more players.
Social Media Marketing to Improve Sportsbook Brand Visibility Online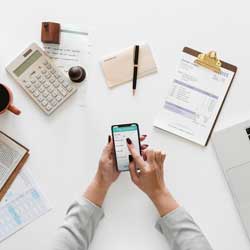 One way to increase brand visibility is by using social media. You should create content that you can that visitors can share in their social media accounts. Also, the content must appeal to the target market so that you get the right followers on the platforms.
For example, you can publish tutorials on how to open a sportsbook. You can gain more readers who want to start their own bookie business. Make sure you provide valuable tips to gain more followers.
Aside from publishing content, make sure you engage with followers on social media. You should answer their questions and reply to comments. According to the best sportsbook software, engagement with the community is vital to ensure followers feel they are part of a community.
Create Content
Aside from social media, make sure you maintain a good online presence by producing content. Make sure your website follows acceptable search engine optimization practices. Also, it would be best if you published blogs regularly, according to pay per head solution experts.
You should maintain the quality of the articles to attract the right people to the website. That way, you improve the visibility of your branding online.
These are ways you can improve your sportsbook branding visibility online. It is vital to know what works for your brand and stick to it.