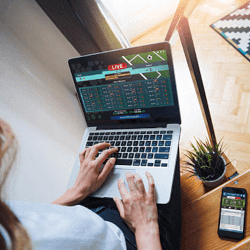 Sports betting pay per head platforms have revolutionized how bookies operate their businesses. These platforms provide bookies with a comprehensive suite of tools and services to manage their sportsbooks more efficiently. Whether you are a seasoned bookie or someone looking to enter the world of sports betting, understanding the benefits and security measures associated with these platforms is essential.
The concept of pay per head platforms is simple but effective. Bookies pay a fixed fee for each active player they have, and in return, they gain access to fully functional sports betting software. This software allows bookies to offer their players various betting options, including live betting, casino games, and horse racing. With the increasing popularity of sports betting, pay per head platforms have become the go-to solution for bookies looking to expand their businesses.
Ensuring the Security of Your Sports Betting Platform
When it comes to sports betting, security is paramount. As a bookie, you safeguard your players' personal and financial information. That is why choosing a sports betting pay per head platform that prioritizes security is crucial. Here are some measures you should look for when selecting a sports betting platform:
Encrypted Communication
A reputable pay per head platform will use industry-standard encryption protocols to ensure secure communication between your sportsbook and players. That means that sensitive data, such as login credentials and financial transactions, are encrypted and cannot be intercepted by hackers.
Server Security
The server infrastructure of a pay per head platform should be robust and secure. Look for platforms that utilize redundant servers with multiple layers of protection, such as firewalls and intrusion detection systems. These measures help prevent unauthorized access to your sportsbook's data and ensure its availability even during high-traffic periods.
Regular Audits and Testing
To maintain the highest level of security, pay per head platforms should undergo regular audits and testing by independent security firms. These audits ensure that the platform's security measures are up-to-date and effective in protecting against the latest threats. Additionally, platforms should conduct comprehensive vulnerability assessments to identify and address any potential weaknesses in their systems.
The Future of Sports Betting Pay Per Head Platforms
That concludes another how to become a bookie tutorial. As you can see, sports betting pay per head platforms have transformed how bookies operate their businesses. They offer numerous advantages, including increased efficiency, access to cutting-edge technology, and professional support. However, ensuring the security of these platforms is paramount.
As the sports betting industry continues to grow, pay per head platforms will play a vital role in its future. Bookies who embrace these platforms and prioritize security will be well-positioned to capitalize on the increasing demand for sports betting. By selecting a reputable pay per head platform and implementing robust security measures, bookies can provide their players with a safe and enjoyable betting experience.
So, whether you are a seasoned bookie or someone considering becoming one, sports betting pay per head platforms are the safe bet for the future of your business.
Contact us today to learn more about our secure, feature-rich pay per head solution.