In today's digital age, having a reliable and secure online payment provider is essential for any bookie business. With the rise of online gambling, offering your customers a seamless and convenient way to make payments is crucial. An online payment provider for your bookie business bridges your customers and your business, ensuring that transactions are processed smoothly and securely.
Several factors must be considered when choosing an online payment provider for your bookie business. The right provider will offer various payment options, prioritize security, and provide excellent customer support. This guide will explore these factors in detail to help you make an informed decision.
Factors to Consider When Selecting an Online Payment Provider
Payment Options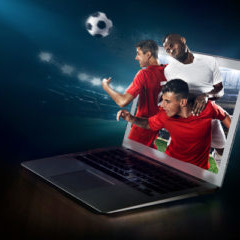 One of the first things to consider when choosing an online payment provider for your bookie business is their variety of payment options. Providing customers with multiple payment methods is essential, as different individuals have different preferences. Look for a provider that supports credit and debit card payments and popular e-wallets like PayPal, Skrill, and Neteller. Additionally, consider if the provider supports bank transfers or cryptocurrency payments, as these options are becoming increasingly popular.
Security measures
Security should be a top priority when selecting an online payment provider. You must protect your customers' sensitive financial information from unauthorized access or data breaches. Look for a provider with robust security measures, such as encryption and tokenization, to safeguard your customers' data. Additionally, check if the provider complies with industry standards, such as the Payment Card Industry Data Security Standard (PCI DSS). This certification ensures the provider follows stringent security protocols to protect cardholder data.
Integration and ease of use
Another crucial factor is how easily the online payment provider integrates with your existing bookie platform. The integration process should be seamless and hassle-free, allowing you to start accepting payments quickly. Look for a provider that offers plugins or APIs (Application Programming Interfaces) that can be easily integrated into your website or app. Additionally, consider the user interface of the provider's payment gateway. It should be intuitive and user-friendly, ensuring a smooth customer payment experience.
The Right Online Payment Provider for Your Bookie Business
Selecting the right online payment provider for your bookie business is a critical decision that can impact the success and growth of your operation. By considering factors such as payment options, security measures, and integration capabilities, you can ensure that you choose a provider that meets your business's unique needs. Addressing common challenges such as payment processing delays, high transaction fees, and fraud prevention will help you provide customers with a seamless and secure payment experience. The good news is that the best pay per head bookie can help you with the process.
Remember, investing time and effort into researching and selecting the right online payment provider will pay off in the long run. It will not only enhance your customers' experience but also streamline your payment processes, ultimately contributing to the overall success of your bookie business. Also, we recommend asking your bookie pay per head provider for suggestions besides those they incorporated into the PPH service.
That concludes another how to be a bookie guide. So, take the time to evaluate your options, ask for recommendations, and make an informed decision. Your bookie business deserves a reliable and secure online payment provider supporting its growth and ensuring customer satisfaction.
Start a bookie business with Bwager.com today!