The Colorado Department of Revenue released a report that showed an August sports betting surge. It reported a decline of 20.8 percent month-over-month in sports betting revenue during the month. However, its handle more than doubled from the previous month to $128.6 million.
Players bet a total of $126.6 million with online sportsbooks in August. On the other hand, retail sportsbooks got $2 million in wagers. Players won a total of $121.1 million from sports bets during the month.
Players wagered on basketball the most in August. The sport got total wagers of $38 million, which was 29.6 percent of wagers in the month. Baseball was second with $22.8 million, which was 17.7 percent of the sports betting market.
August Sports Betting Surge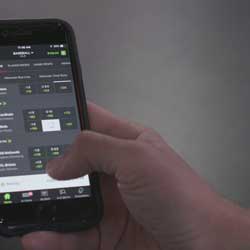 Parlay betting had a total of $22.7 million in August, according to sports betting software platform reports. It was 17.6 percent of the sports betting market. Also, players bet a total of $13.6 million on ice hockey. It made up 10.6 percent of the market.
After player winnings, gross gaming revenue for August was $7.5 million, which was up 44.9 percent from the previous month. However, the net income was only $1.9 million, which was a decrease from $2.4 million in July. It was the lowest monthly total since the first full month of sports betting in May, according to sportsbook pay per head sources.
Players preferred wagering sports online. Thus, legal sports betting operators earned $1.6 million from online wagers. On the other hand, retail wagers earned $239,000. In August, the state generated $189,462 in taxes. $163,885 came from online sportsbooks and the rest from retail locations.
Since May, licensed operators in Colorado earned $7.4 million. Also, players wagered a total of $249.6 million. Sportsbooks will make more in September as operators rolled out more offerings in the previous weeks.
Make sure you read how to be a bookie for dummies tutorials. That way, you can have a profitable sportsbook.