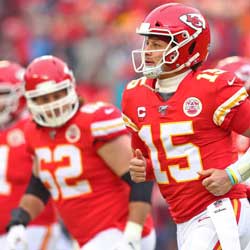 Many people have already placed their bets before Sunday's big event. However, some people will be doing Super Bowl in-game betting. That's when players bet on the game while it is on-going.Live in-Game betting has been around for quite some time in the sports betting industry.  However, it's popularity has just recently grown to a point where all sportsbooks are adding it as a sports betting option.
Later this year, something unprecedented will take place. Players can bet on the game in the stands as the Las Vegas Raiders play in their maiden season in the NFL. Anyone in the vicinity can bet on the game using the PlayMGM app. An example of a prop bet is whether RB Josh Jacobs achieves a 40-yard run or not.
In-game betting is common in Europe for tennis and soccer. In recent months, it has gained traction in the US. Odds change during the Super Bowl. Also, a sportsbook pay per head can provide a wide range of betting options as the game plays out.
In this article, we will go over the most popular live betting options and how to bet correctly on them.
Super Bowl In-Game Betting
Although it is still in its early phase, in-game betting is the future of sports betting in the US. MGM launched its mobile app around two and a half years ago. However, players can only use it within Nevada. Also, most action came before the games started.
Getting bets before the game started was done for years, and players can't break their old habits. MGM estimated that in-game betting would be less than a percent of the total action taken during Super Bowl LIV.
MGM uses a third-party algorithm that will adjust the line as win probability changes. For sports with constant action, such as hockey and basketball, it can be tough for players to place their bets. However, football is a good fit for in-game wagering. Also, the Super Bowl is the perfect time for it because each play has a massive impact on the game.
With the changes in the game, you can end up betting for both teams. Also, you have a chance to win several bets if the final score comes up right. If you want to start a sportsbook, make sure you offer in-game betting. It is the future of sports wagering.