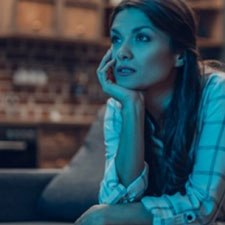 Australian telecom regulator acted against an Australian broadcaster for breaking gambling ad rules. The Australian Communications and Media Authority berated Nine Network for the timing of its gambling ads.
According to sportsbook pay per head reports, the mistake was made during the online streaming of the State of Origin matches in 2019. The ACMA investigated the issue and found out that the broadcaster aired gambling advertising during the pre-game programming.
Under rules implemented in 2018, broadcasters can't air gambling ads during live shows from 5:00 AM to 8:30 PM. Also, local broadcasters need to stop showing gambling ads five minutes before the kick-off.
Australian Gambling Ad Rules
At first, the gambling advertising rules applied only to radio and TV broadcasts. However, the regulator extended the regulations to include sporting events streamed live through the internet. Nine Network broke the rules involving gambling ads applied five minutes before the pre-game coverage, according to pay per head reports.
Based on bookie software sources, the regulator can give out a fine up to a maximum of AU$420,000 if it finds other violations. For now, the ACMA slapped Nine Network with a warning. Also, the broadcaster needs to promise that it will ensure to follow ad rules in the future.
ACMA required Nine Network to submit two written reports regarding its ad rules awareness for the next twelve months. If the regulator finds the broadcaster lacking in any way, it will fine Nine Network.
The rules prohibit all types of gambling ads between 5:00 AM and 8:30 PM. Although the regulator warned Nine Network, it is also a reminder to all streaming firms in Australia. It wants to keep sports events family-friendly. Also, it prevents children from being exposed to gambling.
Australia is not the only country that restricts gambling ads during broadcasted sports events. Some countries have the same regulations to protect the most vulnerable members of the community.