An Australian bookie group, Responsible Wagering Australia, criticized the NSW government's decision to increase the Point of Consumption Tax. Starting July 1, the POCT tax rate will increase from ten percent to fifteen percent. Thus, it is a 50 percent increase.
According to bookie pay per head experts, the tax increase will bring $750 million in the next four years. Also, 33 percent of the tax will go to the racing industry. The rest of the tax revenue will go to the government.
It was likewise reported that Tabcorp, which holds the monopoly on retail betting in NSW, will get $30 million from the government for the following year and a half. That is because it will offset the additional tax it has to pay due to the POCT increase.
Australian Bookie Group Opposes Tax Hike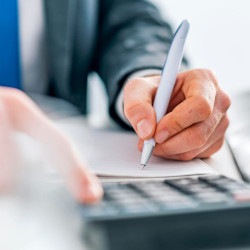 The RWA was unhappy about Tabcorp's government subsidy. The group represents commercial bookies, including Betfair, Pointsbet, Unibet, Bet365, Sportsbet, and Entain. Also, they were concerned that the government provided an advantage to a single entity without consulting the wider gambling industry.
According to the best bookie software provider, the proposed tax hike must be scrutinized due to the backroom tax deal. Stakeholders need to know why the NSW is placing an unfair taxation policy that would benefit one company while making others suffer.
The RWA complained that the NSW Government failed to rethink existing unsustainable policies. Instead, the government came up with a tax hike to provide a short-term solution to the problem.
Commercial sportsbook operators in NSW already pay millions of dollars annually in contributions and taxes. Also, they support thousands of jobs in NSW. On the other hand, Tabcorp said that the tax hike is a positive move to making the playing field fair among gambling operators.
As operators learn the skills necessary to become a bookie, they also need to worry about what the government is doing to the industry.
Start a sportsbook with the help of Bwager.com!