Barstool Sports is known as an edgy media company. It was not afraid to do things in their own way. Thus, it was no longer a surprise when Barstool Sportsbook targets younger players.
Barstool Sportsbook operates in Michigan, which launched last January 22. As a result, players don't need to go to casinos to wager on sports. It is a convenient way to bet on games, especially during March Madness.
According to sportsbook pay per head reports, 23 legal sportsbooks are operating in Michigan, including FanDuel, BetMGM, and FOX Bet. The Barstool brand is famous among young males and college students. It is the result of their marketing campaign targeting the specific demographic.
Barstool Sportsbook Targets Younger Players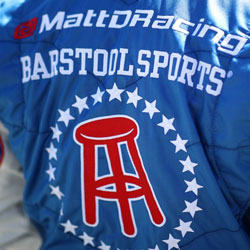 Barstool Sportsbook's appeal comes from the company's range of podcasts. They feature crude humor from founder Dave Portnoy and other personalities. Many podcast listeners started following Barstool while they were in high school. Their loyal followers are susceptible to sportsbook advertising from the brand.
In the early part of 2021, Barstool Sportsbook and Casino looked for any advantage it can get. When it open a sportsbook, it provided a feature that allows players to move the line. Thus, players can choose the odds for a game.
Thus, the feature made the Barstool app more appealing to players. At present, the Barstool app is available in Michigan, Pennsylvania, and Illinois. Pennsylvania has two large markets, Pittsburgh and Philadelphia. On the other hand, Michigan is home to four Detroit pro sports teams.
Illinois is the latest state to open its sports betting market. Also, Barstool Chicago is an affiliate of Barstool Sports that focuses on sports teams in the city. The company formed Barstool Detroit in November 2020, making Michigan an attractive sports betting market through its sportsbook. Detroit is home to many sports fans because of the Tigers, Red Wings, Pistons, and Lions.