California sports betting measures broke fundraising records. Also, it sparked public debate on the topic. Propositions 26 and 27 would legalize sports betting. However, they have conflicting provisions.
In-person sports betting would be legalized under Proposition 26 in tribal casinos. Currently, the tribes in California have a monopoly on the only type of sports betting permitted, horse racing. Dice games and roulette may also be offered at tribal casinos under the proposed legislation.
According to online bookie software experts, supporters of Proposition 26 would increase the tax revenue of the state. The measure would tax profits from racetracks and sports betting at a ten percent rate.
California Sports Betting Measures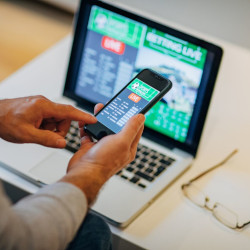 Prop 26 would give 15 percent of the tax revenue to the State Department of Health's research into problem gambling and prevention programs. Another 15 percent will go to the regulation of gambling and sports betting. According to the best gambling software reports, the remaining 70 percent will go to a general fund.
People who oppose Prop 26 said that card rooms would decrease their revenue. As a result, taxes and fees from card rooms would decrease in cities where they are located. It would reduce funds to local services and budgets of the cities.
On the other hand, Proposition 27 will legalize online sports betting platform operations. Supporters of Prop 27 said that the measure could provide funds for permanent solutions for mental health, homelessness, and other initiatives.
Tribal casinos don't want Prop 27 because they said out-of-state gaming firms would monopolize sports betting. Also, it would harm tribal casinos. In short, they are protecting their monopoly on the gambling industry in the state.
Some critics of Prop 27 worry that online sports betting could cause gambling addictions and financial instability. Also, they think residents would not benefit from the money raised from online sportsbooks.
Start a bookie business with Bwager.com today!