DraftKings outbids Fanatics as it tries to acquire PointsBet USA. The fantasy sports and sportsbook operator offered $195 million, higher than previous bids.
Multiple companies expressed their interest in acquiring the US division of PointsBet. According to pay per head bookie software reports, DraftKings' bid is significantly higher than the previous offer from Fanatics. Thus, it increased its appeal to PointsBet's shareholders. Also, acquiring PointsBet would improve DraftKing's position in the US sports wagering market.
According to pay price per head online experts, PointsBet is an Australian sportsbook operator that ventured into the US market in 2018. Also, it experienced significant success and growth. However, it faced financial pressures in recent years. Despite rising revenues, it had an unexpected cash outflow. As a result, its long-term profitability suffered. It led to the company's decision to sell its US division.
DraftKings Outbids Fanatics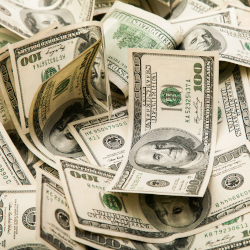 PointsBet USA has received many acquisitions offers from interested parties. Fanatics, a worldwide digital sports platform, offered $150 million in May. There was a high degree of certainty that the purchase would go through when the two corporations issued a joint statement saying the agreement would be formalized soon. New information, however, calls into question these assurances because a rival offer from DraftKings appeared at the last minute.
DraftKings has made it apparent that it wants to acquire PointsBet USA's assets in exchange for $195 million. The idea poses a danger to the ongoing Fanatics agreement, which would have severe consequences for the other operator. The board of directors of PointsBet has stated that they would review the new offer, stressing the need for fast implementation and regulatory clearance.
Both corporations stand to gain strategically from the merger. DraftKings will considerably increase its market presence and technology capabilities, giving users access to more betting alternatives and perhaps better features. Through this merger, the operator will gain a competitive advantage in a crowded market by gaining access to PointsBet's loyal client base.
According to bookie pay per head sources, PointsBet has little room to reject the more attractive offer. The influx of capital will bolster the firm's financial resources, letting it concentrate on its core business and expanding into new areas like Australia. The company hopes that by selling off its US operations, it can save money and run more smoothly.
Start a bookie business with Bwager.com today!