The gambling industry in Europe is undergoing several changes in 2020 amid the coronavirus pandemic. It is due to the European regulators crack down on online gambling operators. Regulators and lawmakers from across the continent are calling for stricter measures to protect consumers.
UK MPs want to update gambling laws because they are too lax for the digital age. In Germany, regulators are setting up strict limits on its new regulated online market. In Sweden, regulators are placing restrictions on stakes and deposits. Also, Swedish regulators want to limit the free play money offered in promos.
European Regulators Crack Down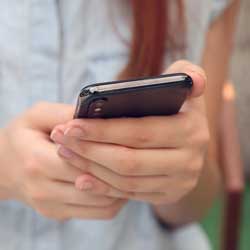 Based on sportsbook PPH reports, the UK Gambling Acts of 2005 and 2014 govern the country's online gambling industry. However, MPs are now calling the laws to be too liberal. Also, they claimed that they cause the growing gambling addiction problem in the country.
The UK gambling industry earns £11 billion each year. However, 2.7 percent of the adult population is suffering from gambling addiction. Some even want to open a sportsbook. Although industry insiders are arguing against the number, MPs said that the result of the survey is enough to update the laws.
Thus, there are calls for a new UK Gambling Act. They want it to be based on stopping gambling addiction in the digital age. More than 50 peers and MPs published proposals in June. They outlined how to restructure the industry and updating the laws.
In Germany, lawmakers recently approved the legalization of online poker and casinos. They can operate in the country by July 2021. However, there will be strict rules that operators need to follow if they want to learn how to be a successful bookie in the country.
First, there will be a monthly deposit limit of €1,000. Also, gambling ads are allowed between 9 PM and 6 AM. Online slots will not have fixed jackpots and auto-play features.