Gambling supporters believed that 2020 is the year that the Georgia General Assembly would pass the legislation. Also, they thought that legal gambling expansion would be on the November ballot. However, it is already 2021, and the future of Georgia gambling legislation remains in limbo.
A House panel passed a resolution late in 2020 to allow casino gambling, sports betting, and horse racing in the state. However, the bill didn't advance after that. Representative Alan Powell said that they were expecting expanded gambling to bring at least $1 billion a year. However, the legislation hit a roadblock during the 2020 session.
Supporters of expanded gambling spent more than six years to pass legislation. Once passed, it will be up to the voters to decide whether they would allow gambling expansion or not. At present, only the lottery is legal in the state.
Future of Georgia Gambling Legislation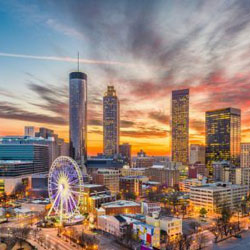 According to betting software reports, the Georgia gambling expansion would result in thousands of jobs and hundreds of millions of dollars to fund the HOPE scholarship. The expansion faced opposition from religious and conservative groups. They said gambling is immoral, and the activity is habit-forming that results in a higher crime rate.
As per sportsbook pay per head experts, the number one opponent of the House's expanded gambling movement is Representative Wes Cantrell. He said that casinos harm the economy.
Cantrell said that existing entertainment venues would have a hard time to compete against casinos. Thus, some local establishments don't want casinos to enter their community. Some of his colleagues said that allowing casinos and people to become a bookie in the state would add funds to in-state tuition. Also, some lawmakers want to use gambling revenue for Georgia's health care system.
Adding casino gambling and horse racing requires a constitutional amendment. Thus, supporters of the legislation are pursuing an amendment to make sports betting legal.