Galaxsys is one of the top game studios today. Its QTech Games deal will bring its games to markets across Asia. Thus, QTech Games will now carry content from Galaxsys.
It's no secret that this collaboration will help bring Galaxsys' games to a far wider audience. The studio's exciting and original games will be able to attract more gamers, thanks to this. In addition, QTech's expanding status as a prominent content source for the Asian iGaming market is reaffirmed by the partnership. QTech's ultimate objective is to become the leading provider of digital entertainment in the area by 2025, and cooperation with Galaxsys will help them get there.
Currently, the variety and excellent quality of Galaxsys' offerings are well acknowledged. According to bookie PPH sources, over 20 certified fast-paced and skill-based games are available from the firm. Galaxsys was established in 2021 and immediately made a big splash in the iGaming industry. According to sportsbook pay per head sources, the pioneering game developer has won several accolades, including "Fast Games Provider of the Year" at the SiGMA Europe Awards.
New QTech Games Deal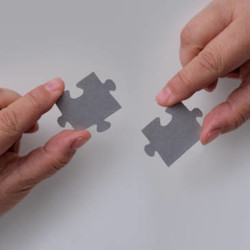 According to sportsbook reviews and news sites, QTech Games revealed another massive content deal in August. At the time, the company said it had added Turbo Games' lineup of crash games and instant-win titles to its collection.
QTech Games' chief commercial officer, Daniel Long, is thrilled with the partnership with Galaxsys. He expressed his company's excitement at the prospect of incorporating the award-winning iGaming content provider's high-quality games into their portfolio. Galaxsys games have always been lauded for their high quality, particularly the smash hit Rocketon.
Galaxsys's senior vice president of sales and business, Gil Soffer, was ecstatic about the company's new content relationship with QTech Games. He said the firm could not be happier to partner with Asia's preeminent video game distributor. Finally, Soffer asserted that everyone involved would gain from working together.
Start a bookie business with Bwager.com today!