A Nashville judge ruled that the Tennessee Lottery should reinstate the sports betting license of a company. The Lottery suspended the sports betting license of Tennessee Action 24/7 due to a lack of proper safeguards to stop debit card fraud.
Judge Patricia Head Moskal of Davidson County Chancery Court held the emergency hearing last Wednesday. Tennessee Action 24/7 lawyers argued that the claims against their client were exaggerated.
The suspension came last week after the company reported debit card fraud instances to lottery investigators. In one example, a person made more than a hundred deposits into a gaming account using different debit cards. The person placed minimal wagers and then withdrew the money.
Judge Orders to Reinstate Sports Betting License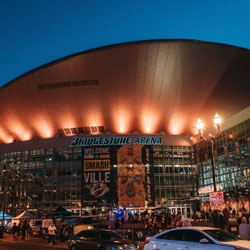 Tennessee Action 24/7's suspension came during the start of March Madness. The lawyers said that the timing damaged their client's business. According to Sports Betting Solution Asia reports, they filed the lawsuit to overturn the suspension Monday.
The lawyers told the court that an investigator from the lottery claimed the fraud caused hundreds of thousands of dollars worth of damages. However, the actual amount was only $22,601. According to sports betting software sources, the company spotted the fraud early. Also, the company took steps to stop fraud in the future.
Bookie pay per head experts said that the lottery officials didn't listen to the sports betting firm's side. Instead, the board members voted to suspend the company's license. Lawyers said it violated their client's access to due process.
The company said that the suspension resulted in both short- and long-term damage. Players usually stick with the sportsbook they first place a wager with. Also, the judge acknowledged the need for a swift reinstatement due to March Madness.
The lottery stated that they would work with Tennessee Action 24/7 to protect consumers. Also, they will work to reduce risks to the sports betting integrity in the state.