Many people are excited about the start of the NFL football season. Also, they hope to see the Kansas sports betting market launch. The Kansas Lottery said that it was possible. However, they cautioned people that the launch might come after the start of the football season.
The first deadline for sports betting launch in the state nears. But, first, the Kansas Racing and Gaming Commission needs to have a process to start the sportsbook software application process. Also, the KRGC is responsible for creating rules and regulations to supervise sports wagering.
Kansas Sports Betting Launch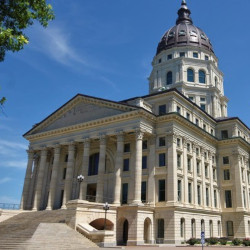 On September 1, the Lottery must develop the process to approve sports betting platforms. At present, casinos have already announced their deals with sports betting operators. Thus, they already have the skills necessary to be a bookie. However, they are waiting for the official launch of the sports wagering industry.
Kansas Lottery said they trust casinos to make intelligent decisions for their sports betting business. Also, the Lottery still needs to approve their licenses. Boot Hill Casino and Resort said it developed business partnerships with two sportsbook operators. Additionally, it is looking for another.
Boot Hill said it would open temporary sports betting kiosks in the fall. Also, it will have a sportsbook before the year ends. According to bookie pay per head reviews, many people are interested in Kansas sports betting. The sports wagering law gives the state until January 1 to open its sports gambling market.
Start a bookie business with Bwager.com today!