In regular times, August is a quiet month for the sports betting industry. However, 2020 is anything but ordinary. Thus, Las Vegas sportsbooks are expecting a lot of action this month. Sports leagues are resuming or restarting their seasons, including the NBA, MLB, and the NHL.
Also, NASCAR, PGA Tour, and UFC are holding events and tournaments every week. Bookies are hoping that sports leagues don't cancel their seasons again. In September, sportsbooks will be busy with the start of college football and the NFL seasons.
NHL and NBA playoffs will be ongoing as the NFL starts its seasons. Also, the Kentucky Derby is scheduled during the Labor Day Weekend. Thus, sportsbooks are expecting more action in September.
Las Vegas Sportsbooks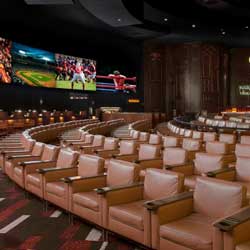 Based on Bwager.com reports, Las Vegas sportsbooks gave both NHL and NBA good odds in completing their seasons. Also, they believe that the NFL will play its entire schedule this season. The league's earnings come from TV contracts and not from ticket sales. If the US remains in lockdown, then TV ratings for games will be historically high this year.
Also, the NFL will learn from the experiences of the NBA and NHL. The football league is also the wealthiest in the US. They have the resources to ensure nothing will go wrong. The Major League Baseball opened its season on July 23, while the NBA resumed its season Thursday.
The NHL restarts its season Saturday with a postseason. Sixteen teams will play a Stanley Cup qualifier series, while eight teams go through two round-robins to find the top seeds for each conference.
With sports resuming their activities, it is the best time to start a bookie business at home. Find out how do bookies make money and other questions that you have about the business.