Macau gambling revenue plunges in its worst month in history. It dropped 97 percent in April year over year. Also, the Gaming Inspection and Coordination Bureau said casinos earned only $95 million in April.
The situation in the Chinese territory is deteriorating since February. It saw declines of 88 percent in February and 80 percent in March. Also, gambling revenue declined by 60 percent in the first quarter. It was worse than the 35 percent drop industry observers predicted.
Pay Per Head Solution analysts estimated Macau's casino revenues to drop 94 percent in April. Although regulators allowed MGM Resorts, Las Vegas Sands, Wynn Resorts, and other casinos to reopen in mid-February, customers didn't travel to Macau. As a result, casinos continued to suffer financially until the present.
Macau Gambling Revenue Plunges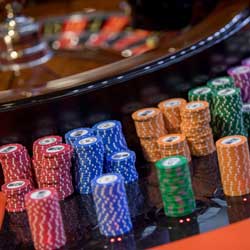 Based on betting software development reports, casino operations lost $1 million a day after they reopened ion mid-February. Roulette and baccarat tables were nearly empty in what seemed like an involuntary social distancing by casino patrons.
Another factor that led to the drop in Macau's revenue was China's travel restrictions to the city. The new travel restrictions came after the cases of coronavirus increased dramatically. In April, the city got only 1,000 visitors during the Easter weekend.
Although coronavirus was contained in Macau and Hong Kong, China imposed strict travel bans that made it impossible for high rollers and tourists to enter the city.
Another indicator that it would be a lousy month for Macau was the decision by Melco Resort and Entertainment to sell ten percent of its stake in Crown Resorts at a much lower price than what it paid for the stakes in 2019.
According to Price Per Head Online, Melco decided to diversify its position in the region. Also, it planned to buy a 20 percent stake in Crown Resorts before the coronavirus pandemic. However, it looks like it exited the firm entirely.