The Sports Wagering Application Review Commission approved a policy amendment requiring operators to submit a diversity plan. Thus, it is another step that the Maryland sports betting commission made to delay the mobile sportsbook launch in the state.
According to the policy amendment, licensees must have a diverse group of contractors or owners. Also, they need to conduct events related to diversity. Lastly, they need to submit timelines for their diversity goals.
A sports betting company that wants to apply for a license must meet diversity goals, report diversity metrics, and make a public diversity plan. Delegate Darryl Barnes is happy with the SWARC's efforts to ensure inclusion and equity.
Maryland Sports Betting Commission Approves Diversity Requirement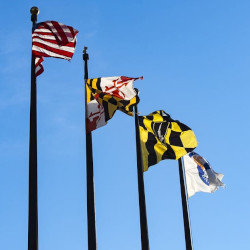 According to pay per head sources, the governing body pushed for equity in the sports wagering industry when it supported regulation last year. Also, it came after predominately white-owned organizations got licenses when the medical marijuana industry launched in the state.
The law likewise guarantees that business visionaries from Maryland have a fair opportunity to contend with more significant betting software development organizations like DraftKings and FanDuel.
In the meantime, the state has distributed proposed guidelines for granting licenses for different gaming areas and mobile sports betting licenses.
A section of the regulations noted its impact on small businesses. Also, companies belonging to the state's minority business enterprise initiative would have an opportunity to offer their services to sportsbooks.
Start  a bookie business with Bwager.com today!