The Michigan online gaming sector is off to a good start. Also, the timing of its launch was perfect. It came in time for the NFL conference championship games. Also, there were other significant sporting events that led to high betting action in the state.
Thousands of Michigan players took advantage of the online gaming launch last Friday. Ten casinos and their online betting platforms went live and offered online gaming, sports betting, or both.
According to the numbers, the first couple of days were a huge success. The good news is that there were no outages. Although there were some lags, it was nothing out of the ordinary. The weekend saw NFL conference championship games and a hyped-up UFC Poirier vs. McGregor fight. The only thing that can beat the team would be the Super Bowl or the first round of the NCAA basketball tournament.
Michigan Online Gaming Had a Good Opening Weekend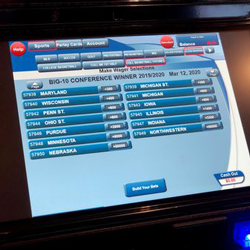 The Michigan Gaming Control Board said that wagering and revenue numbers from its online gaming launch are not available. However, they conceded that there was a high level of activity.
Virginia and Michigan launched online gambling last week. According to reports, the two states combined for 7.5 million online gaming transactions from 400,000 players. The two states accounted for 25 percent of the overall gaming volume across the United States.
Virginia launched its online sports betting with two operators. According to sources, two-thirds of the news accounts made last weekend came from Michigan. Some players signed up with two operators and placed several bets.
The online sports betting industry is competitive. If you want to become a bookie, you should have the right tools for the venture. Look at the various sports betting platform features to find the right PPH solution for your bookie business.